Behind the scenes at Fascinating Rhythm, there is a dedicated team of members who work hard to keep the whole thing running smoothly.
At the forefront and most visible is the Music Team who keep our chorus performing at the highest level.
However, there are many other people involved, from the committee to volunteers in many different roles; and without these dedicated souls, we could not function.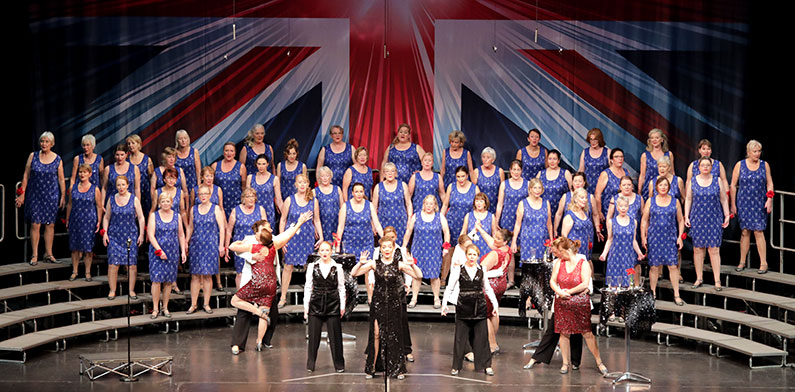 The Fascinating Rhythm Music Team work hard to maintain the high standard the chorus has become used to over the years. We aim to challenge, encourage, train, support and develop each chorus member in vocal and performance skills. We look for and promote commitment, passion, energy, fellowship and the love of singing to create a sense of pride, belonging, achievement and fulfilment.
Jo Thorn
Musical Director
Jo's roots in Barbershop stretch back three generations, and she has been a singer/director for 40 years – she looks too young you say! Well, she was just 12 years old when she started.
Her daytime job sees her working full time as Director of Ups and Downs Southwest, a Down Syndrome charity covering the whole of the Southwest. She jokes that her other full-time job is being the director of Fascinating Rhythm; we know, however, that she would not have it any other way.
Previously, Jo has sung with three choruses including Fascinating Rhythm and has also attained a couple of the much-coveted gold medals in her quartet singing with No Strings and Havoc.
As a vocal coach, she works internationally building confidence and vocal technique with individuals and ensembles.
She is very proud of the journey that Fascinating Rhythm is on and repeatedly tells us how honoured she feels to stand in front of us each week.
Jo is a very strict Musical Director who knows how to get the very best out of 50 plus excitable women.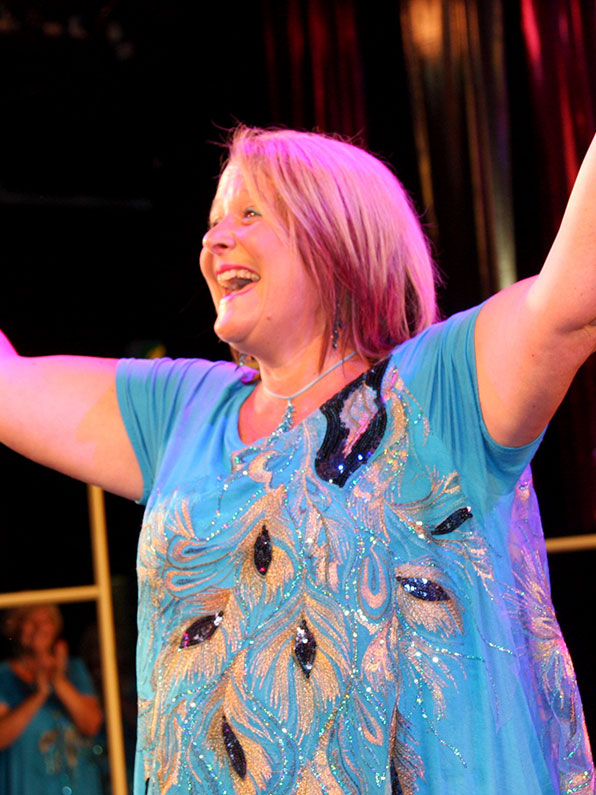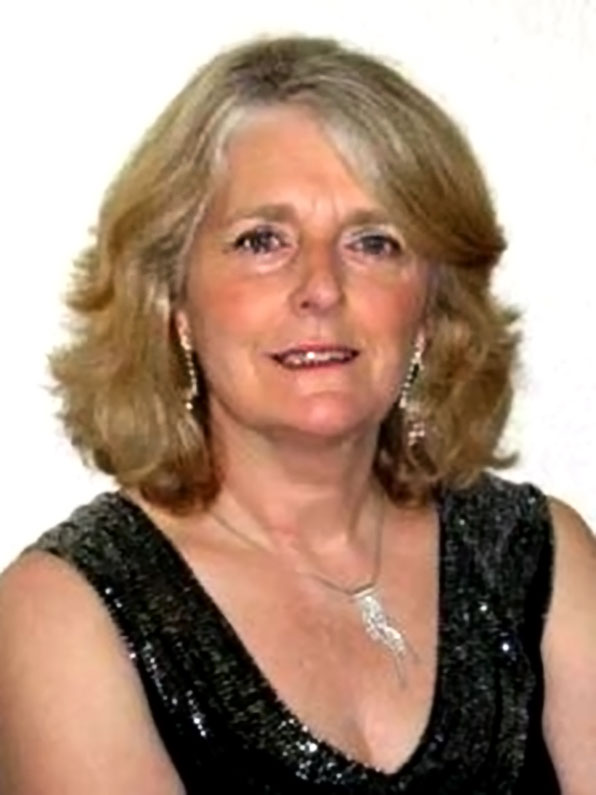 Ali was the founder and first Chorus leader of Fascinating Rhythm. She has many singing accolades under her belt including singing with the past Gold Medal-winning quartet, Havoc. 
"I've been singing for as long as I can remember, but I didn't discover barbershop until 1986, and I started my barbershop 'career' singing baritone before moving to the tenors.
It didn't take long for the barbershop 'bug' to take over and with four friends, I decided to start our Chorus – Fascinating Rhythm was formed under the name 'Rainbow'.
Time flies by when you are having fun, and it's amazing to think that from only five of us meeting in a small back room at the local pub that our numbers have grown, and are still growing."
"I joined Fascinating Rhythm in 1998 – to support a friend who didn't want to come along on her own. She left a few years later, and I've been here ever since.
Like many other members of the Chorus I've been involved with music pretty much constantly since I was young. Throughout my childhood and teens, I sang in the school choir and later played in the school orchestra. The orchestra was rubbish, but the choir was a good one and sparked my passion for singing harmonies.
It is now my privilege to encourage the 'Diva' out of our excellent Lead section."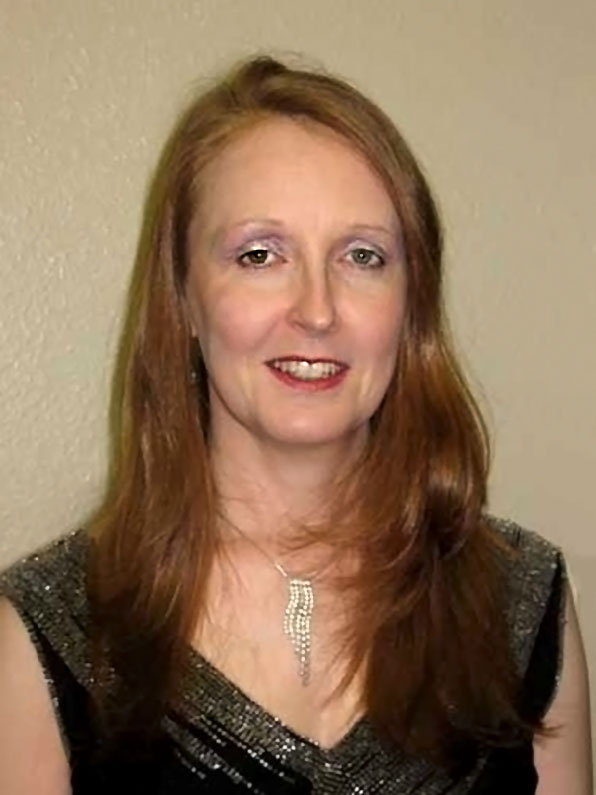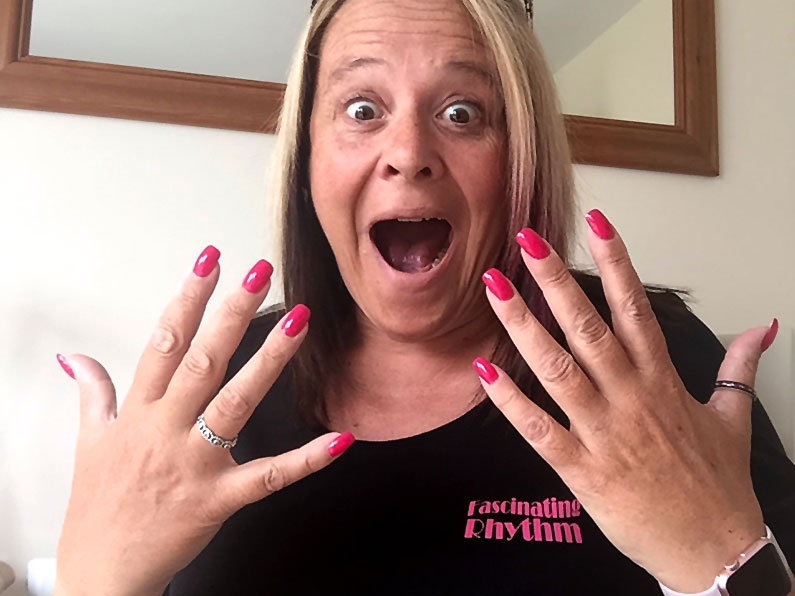 Jo Thorn
Interim Baritone
Section Leader
My love of singing started during my school days when I was a member of the school choir – staying after school every Friday for rehearsal was the highlight of my week. My friends and I couldn't stop singing and used to 'entertain' our fellow passengers on the bus journey home!
I really missed singing when I left school but it wasn't until I came across Fascinating Rhythm many years later that I knew at last I had found the sort of group I had been searching for!
I'd gone along to a Fascinating Rhythm open evening and couldn't believe the wonderful harmonies I was hearing – I was hooked from the very first song and just knew I had to be part of this amazing group.
I am very proud to be a member of Fascinating Rhythm and it is an honour to lead our fabulous bass section.
Singing is the most wonderfully uplifting hobby which I would recommend to everyone.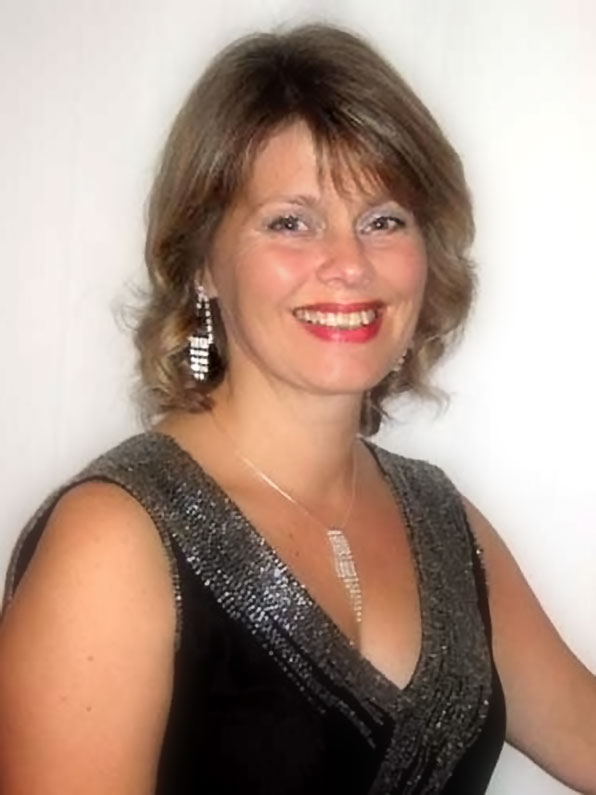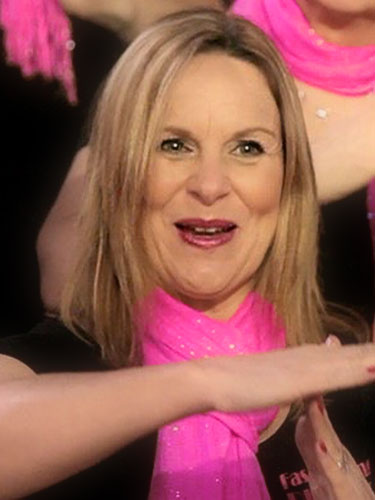 Wendy Howse
Choreographer and Assistant Musical Director
I have been part of the Fascinating Rhythm family now for over 10 years and love it more and more.
You never stop learning and I enjoy seeing the chorus take on board new techniques and improving all the time.
I am fortunate to be the assistant director and I'm honoured to work alongside our amazing Musical Director – Jo Thorn.
I have a special interest in performance, and this is the area of barbershop that I have most input into.
I am also the Musical Director of our junior choir called Junior FR.
I consider myself to be very lucky to have found a fabulous hobby; make great friends; teach children the joy of singing in harmony; wear lovely dresses and perform on stage and be part of the decision-making team.
We also enjoy the benefits of various external coaches throughout the year, in particular 
Sally McLean
 and Liz Garnett.
The committee is grateful to be supported by other non-committee represented roles and teams, in particular, our venue co-ordinators and the Show Team who organise our events.
Jan Gallimore is our Bookings Manager Contact for booking enquiries
Sharon Marshfield, together with Ali Jack, organise our accommodation and everything to do with our annual Convention.
Thanks also go to each and every one of the Fascinating Rhythm team who fundraises throughout the year for us, from organising raffles and fashion shows to baking cakes and operating bars. It really is a team effort!