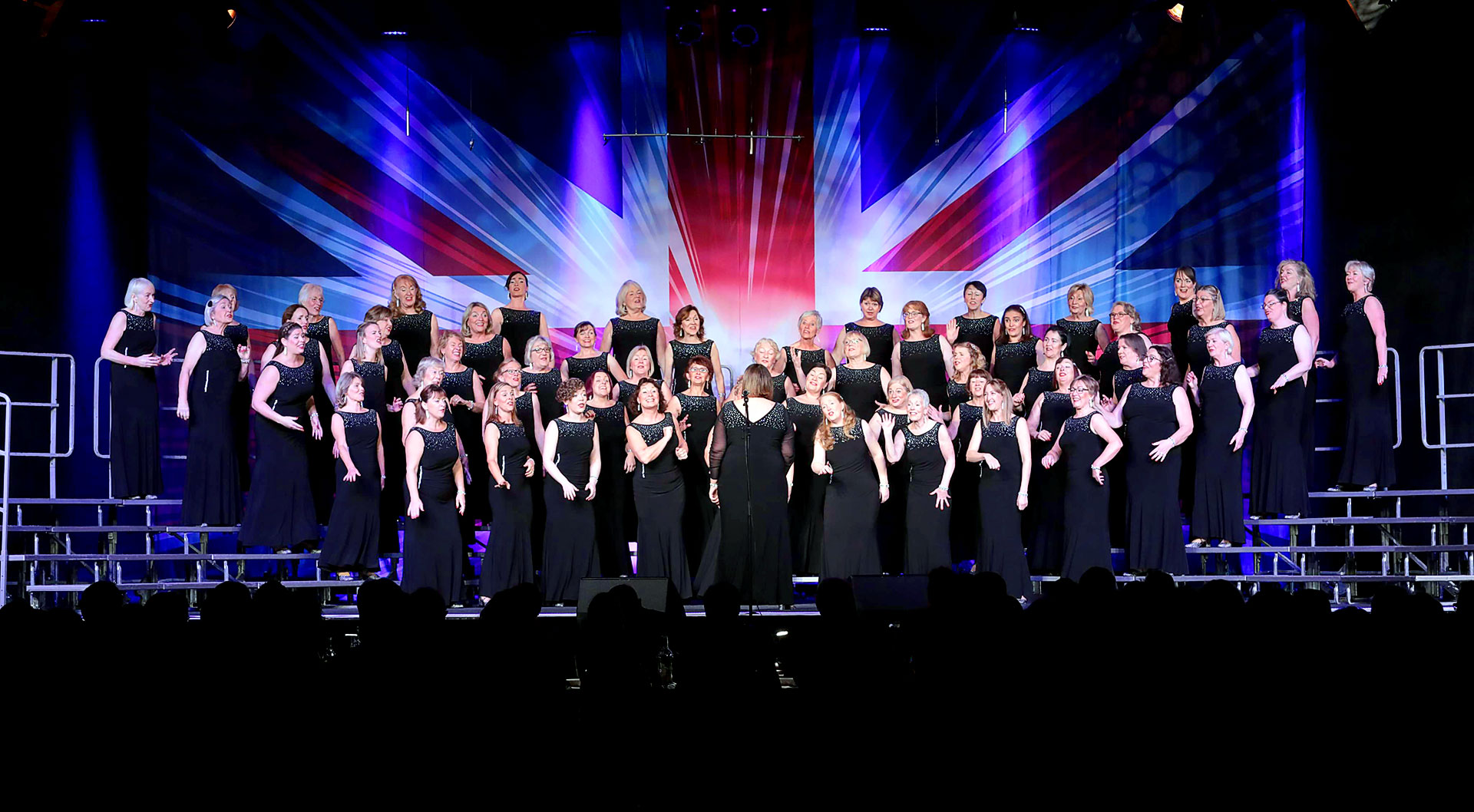 Fascinating Rhythm A capella chorus Bristol
So Much More Than Singing
Fascinating Rhythm is proud to be a member of LABBS – the Ladies Association of British Barbershop Singers. In 1976 LABBS was established and now has over 2000 members in approximately 50 Choruses and quartets.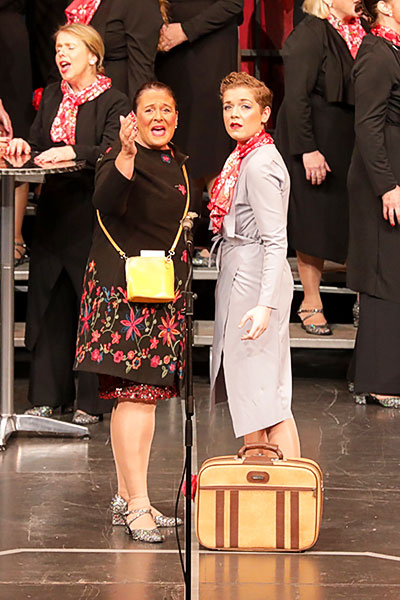 LABBS is one of three barbershop-singing organisations in the United Kingdom, and the only purely-British organisation for female barbershop singers.
Our members love to sing, and we take every opportunity to share our love of barbershop and our passion for harmony, wherever we can.
Women of all ages make up these small and large choruses but at their heart is the shared love of singing, friendship and being part of a modern and dynamic association.
Our LABBS youth chorus, The Ivy League, also draws young members from around the country.
For more information, visit the LABBs website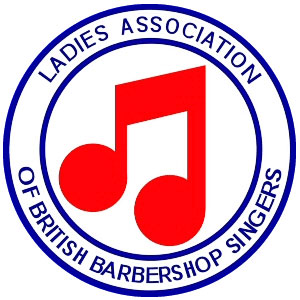 What is Barbershop? 
Barbershop harmony is four-part, unaccompanied close-harmony singing. The lead usually sings the melody. The tenor harmonises above the lead, the bass harmonises below, and the baritone sings notes in between to make chords that give barbershop its characteristic 'full' sound.
Probably the most distinctive feature of barbershop harmony is the phenomenon known as 'expanded sound.' created when the harmonics reinforce each other to produce audible overtones or undertones. Barbershoppers call this "ringing a chord" and is pretty much guaranteed to give both the singers and the audience goosebumps!
Performance is also a key element in Barbershop singing. Barbershoppers are known to sing from the heart, using both musical and visual methods to convey the message of a song and engage with the audience.
Annual Competition
LABBS holds an annual convention in late autumn. It is an exciting weekend, packed with competitions for both choruses and quartets and shows with talented performances from the best of barbershop across the UK and barbershop organisations around the world.
Representatives from the organisation also compete with success at a European level and travel to showcase our best talent in Europe and the USA. LABBS choruses and quartets are frequently involved in competitions and shows around the UK and representation from their top choruses are commonplace at the finals of BBC3′s Choir of the Year and the International Eisteddfod.
Fascinating Rhythm Achievements at the Convention
The majority of our members travelled to the LABBS Convention in Harrogate by coach early on Friday morning, and we enjoyed supporting the quartet competition on arrival, with special mention to go to 'Avalon' who performed so well in the semi-finals and made it through to the finals.
Karen, who sings baritone with Fascinating Rhythm, also sings baritone in Avalon, so we were particularly keen to support them.
The draw put us first up to sing in the competition on Saturday, which meant a very early start for us to get warmed up and prepared for our 11 am performance on stage. This early start did mean that a lot of us had retired early to bed, even before the announcement of the quartet competition results. Many, however, did watch the live stream from our beds and it was worth it to hear that Avalon won GOLD, we were so proud and excited for them – Congratulations Avalon!
Saturday came and went in a flash. Those six minutes on stage go so fast, but we were delighted that so many were able to support us in the audience. Again we brought two new bespoke arrangements to stage, thank you to Dr Liz Garnett for another fantastic job with two songs that we all loved performing. We left the stage with a great feeling and so many lovely comments from the public who had seen us. We are so pleased to be still ranked 5th in the country – it really is a testament to our hard work to stay there amongst the other best choruses in the land.
Then we move on to our afterglow party (what happens at the convention, stays at the convention!). Suffice to say we had some hilarious party pieces and always witness hidden talent amongst our members.
We really did have a blast!
A top ten chorus again this year with a 5th place and an improved score of 75.3%
2001 – 2007: We were delighted to win the Novice Chorus Award in 2001 and came 20th. Harrogate in 2003 saw us placed 24th. 2004 again in Harrogate we were pleased to improve our ranking to 17th. We visited Cardiff in 2005 and came 14th. 2006 back to Harrogate and we were 11th. We travelled to Bournemouth in 2007 and were placed 22nd.