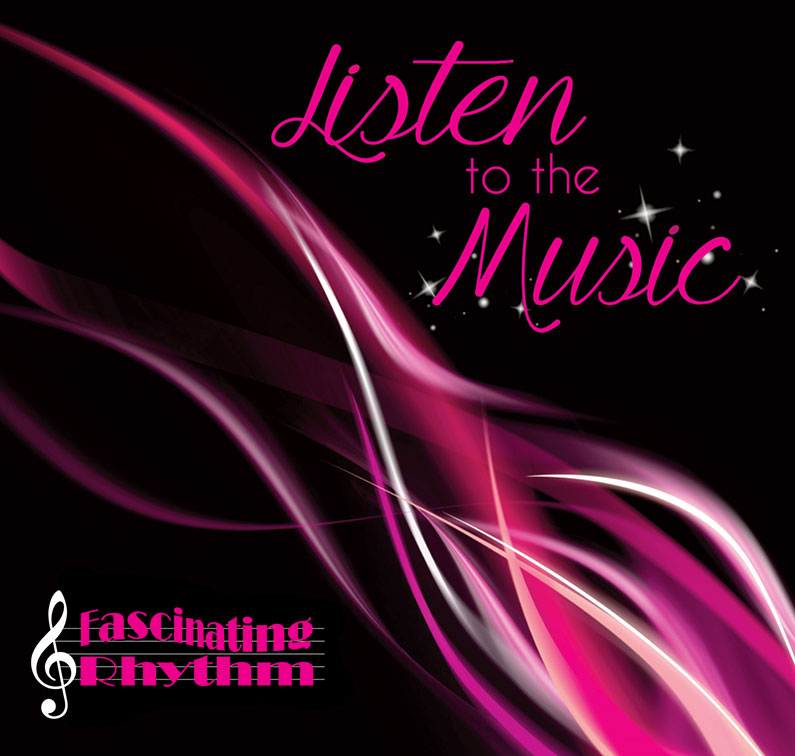 "Had a listen, it's great! Very clear, clean and precise. Well done to you and the girls."
If you love our music and arrangements then you will love our CD, where we perform all of our favourite and much-loved close harmony songs.
The CD's title track, Listen to the Music, was one we fell in love with the first time we heard it. Arranged for a cappella singers by Liz Garnett, we have much fun performing it.
The CD is a culmination of our hard work over the last five years developing our craft and improving our singing.
We are very proud to also showcase Junior FR on this CD as well as our in-house octet RhythmMix.
£12.50

(including p&p to UK addresses only. Overseas – please contact us where we can then discuss shipping costs.)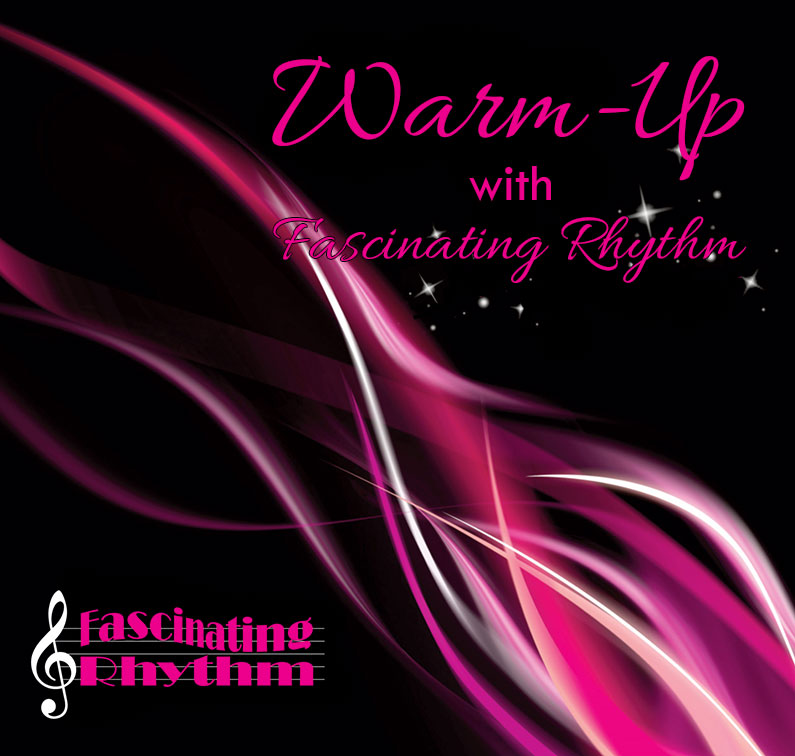 "I recently bought your Fascinating Warm-ups CD and think it's great! The Italian Food one is particularly fun to get your mouth around. I listen to it – and join in, of course – in the car on the way to chorus rehearsals."
Warm-up with
Fascinating Rhythm
Four members of Fascinating Rhythm have put together a warm-up CD designed specifically to help you improve your range, warm up your voice and perfect various singing techniques.
Play the CD during the week to polish your vocal technique, then again on the way to the chorus, so you arrive at rehearsal with your voice already warmed up. You can have fun and enjoy a wide selection of vocal warm-ups and your MD will be delighted! 
£10.00

(including p&p to UK addresses only. Overseas – please contact us where we can then discuss shipping costs.)
Shop Order Form
To place your order please complete the form: