Fascinating Rhythm have a blast in Bournemouth
Fascinating Rhythm were on the road again on 1st July, travelling down from South Gloucestershire to the Bournemouth Music Festival to compete in two of the singing classes, which were staged in the lovely church of St Andrews, Richmond Hill. We entered two contrasting pieces – "Anthem" and "Titanium" in the "Single-voice class and "All The Things You Are" and "Anything Goes" in the Barbershop class.
Following a recent weekend of intensive coaching with Rob Mance (our Vocal Coach), we worked hard to perfect our four songs, continuing this time with a focus on pitch and breathing. We incorporated all the tips and advice he gave us earlier in the year, from individual voice instructions to using the TE Tuner app and singing through straws, as well as working to ensure clear vowel and aspirate sounds.
So, we were absolutely ready to put all this into action!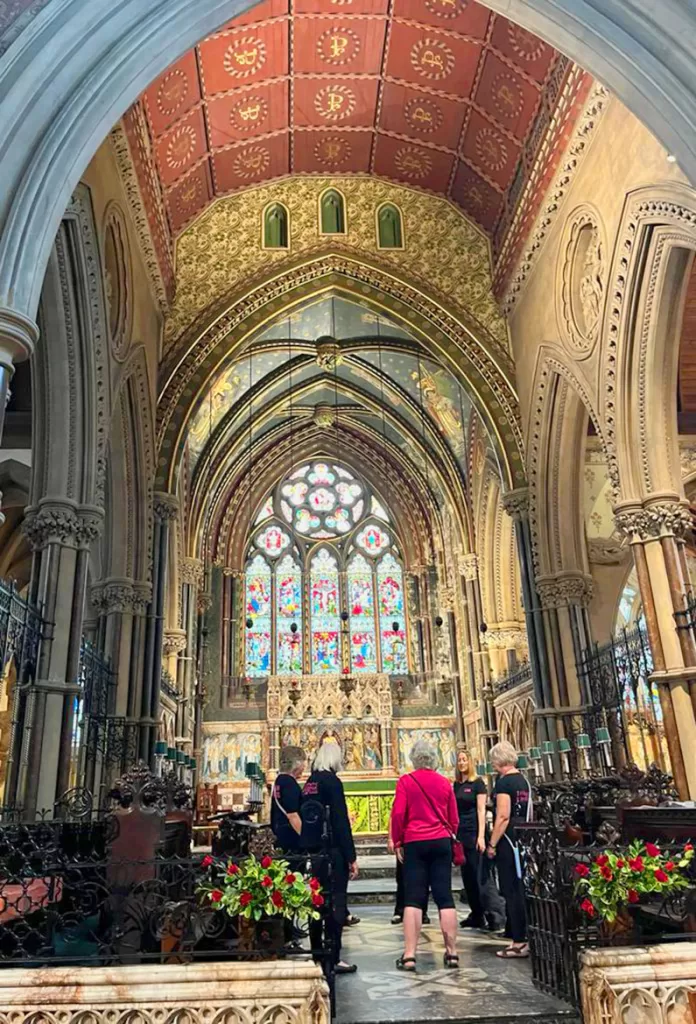 We had the wonderful opportunity to do our warm-up and pre-rehearsal in the beautiful St Peter's Church and even had a few visitors who stayed to listen as we went through our paces.
Musical Director Jo Thorn said, "Our final preparations have been outstanding, and the hard work that each and every one of us have put in should be richly rewarded".
We were very sad that our Deputy MD, Wendy Howse, who coaches and directs 'Anthem' with us and would have been directing in a competition for the first time, was, at short notice, unable to be with us. We know she was certainly there in spirit. 
At 2:15 p.m., the stage was set for the afternoon classes at St Andrew's, and we watched some of the earlier choirs with great delight and a little nervous anticipation!
Then it was our turn! We enjoyed our performance in our first class and hoped we did Wendy proud with Anthem, the well-known and heartfelt ballad from the musical "Chess" written by Tim Rice, Benny Anderson, and Bjorn Ulvaeus. Our second song, Titanium, a haunting and rhythmic song written by David Guetta and performed by Sia, was well-received, and we were delighted with our rendition.
The second class saw us giving our all, first with the beautiful All The Things You Are, by Jerome Kern and Oscar Hammerstein II, followed by a recent addition to our repertoire, our modernised version of Anything Goes, by Cole Porter from the musical of the same name. This was our first public performance of the song, and we were delighted with the audience's reception as one of our members, Kitty Davies had collaborated with MD Jo Thorn to adapt the lyrics with humour and relevance to the modern day.
Imagine our delight when our hard work following the LABBS Convention last year was rewarded with distinctions for all four songs, with us coming second in both classes. We had excellent feedback from the judges. In Anthem – "the melodic lines were well shaped with colourful dynamics", and Titanium – "maintained rhythmic precision throughout – percussive consonants gave drive to the music and rhythms".
The assessment of All the Things You Are said our "diction was crisp and poised, and consonants were well managed", and for Anything Goes – "the music moved rhythmically, there was precise articulation – and the new words were great!".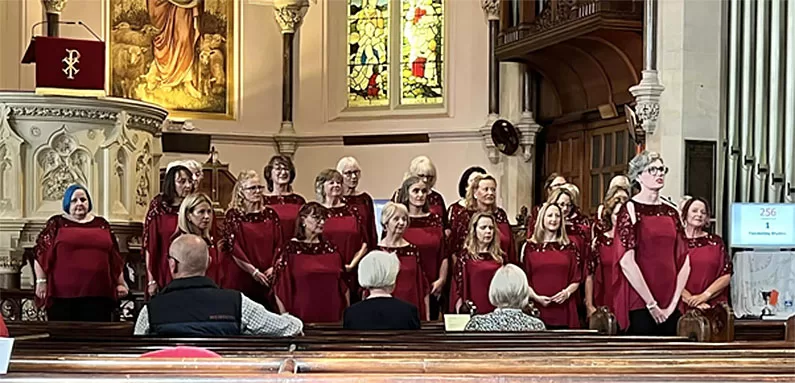 All in all, we had a fabulous day. Jo said, "I'm so proud of you all. You did everything with distinction today!"
She added, "It's so amazing to hear all this positive feedback and the recognition and acknowledgement of our hard work".
She continued, "All the work that Wendy (Howse) has done with you on "Anthem" was there in spades and commented on – I know she will be so very proud of you all".
Jo concluded, "It's a privilege to lead a group of such amazing, inspirational and dedicated women – onward and upward, here's to the next time!"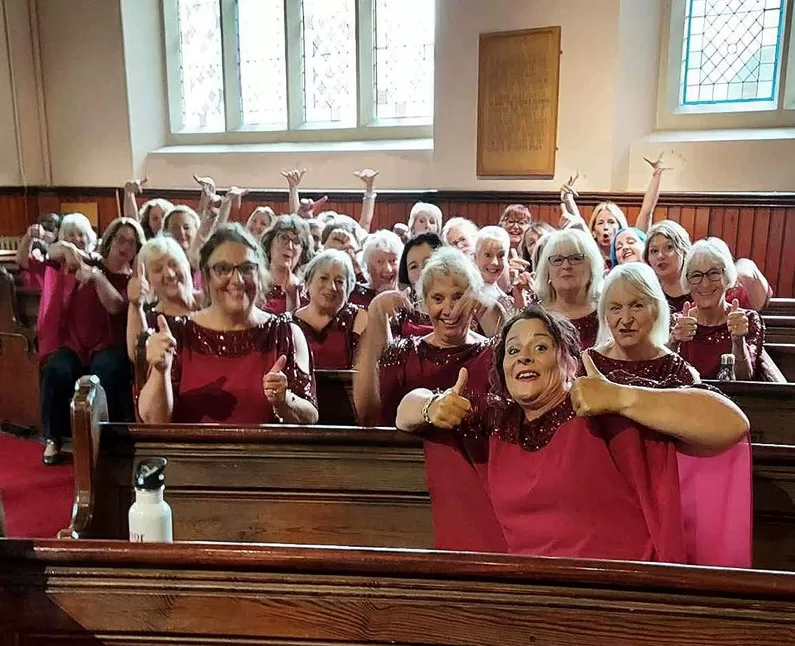 Fascinating Rhythm with Jo Thorn, MD, celebrating their distinctions and second place in two classes at the Bournemouth Music Festival.