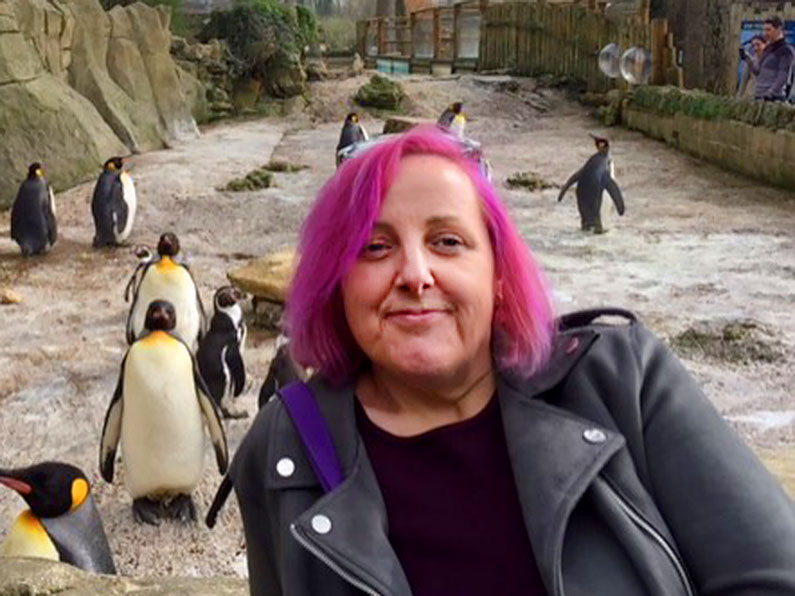 Iris O'Loughlin Spotlight
FR is like having another family, we're all there for each other.
I'm Irish and moved over to UK for a 6 month stint in 1996 and ended up staying! I now live in Yate and am Merchandising and Logisitics Manager for Saddleback Ltd which is the UK distributor for Elite Performance Cycling Brands. Thanks to my job I have developed a passion for cycling, I'm also obsessed with penguins, enjoy travelling, reading and of course singing!
Your Fascinating Rhythm Experience
Having previously done some Amateur Dramatics, I joined Fascinating Rhythm a couple of years ago when I was making a fresh start to get singing again and hoping to make some new friends. What an inspired decision that turned out to be and I'm now very proud to be part of this fantastic group of ladies.
What do you enjoy most about Fascinating Rhythm?
I love the passion that we all share about singing and the fact that we laugh together every single week.
Share why you think potential members should join Fascinating Rhythm
If you are looking to join a chorus who are passionate about singing while being there for each other and having fun then look no further!