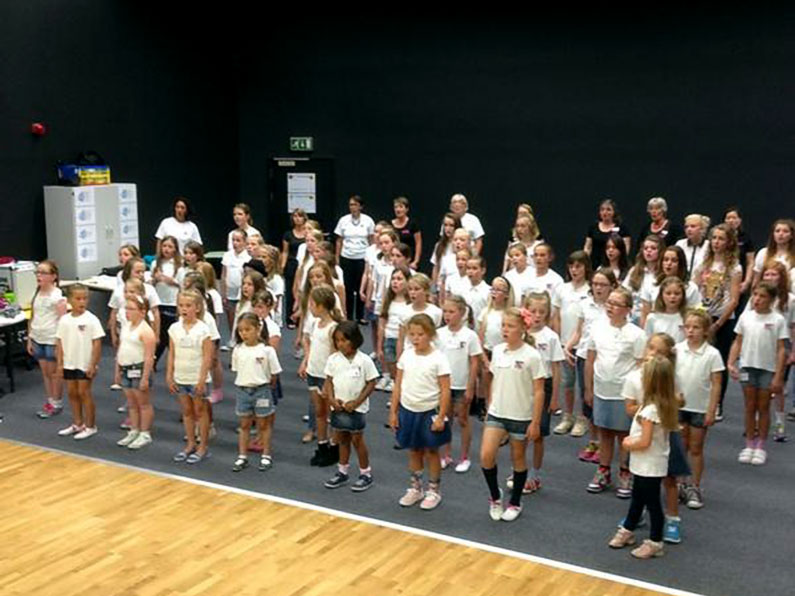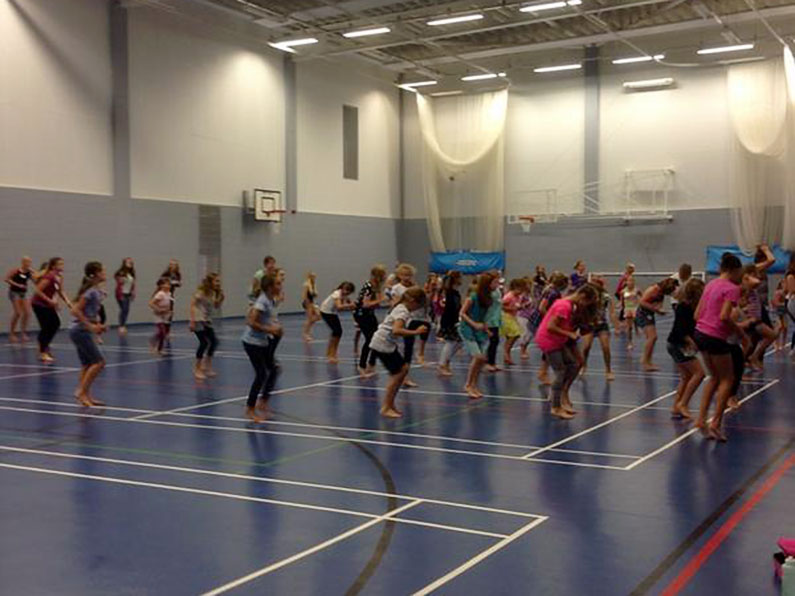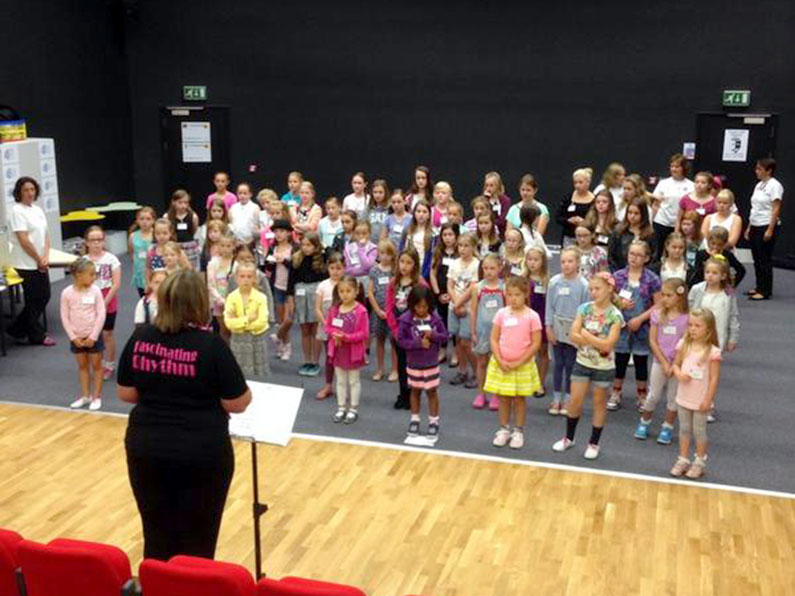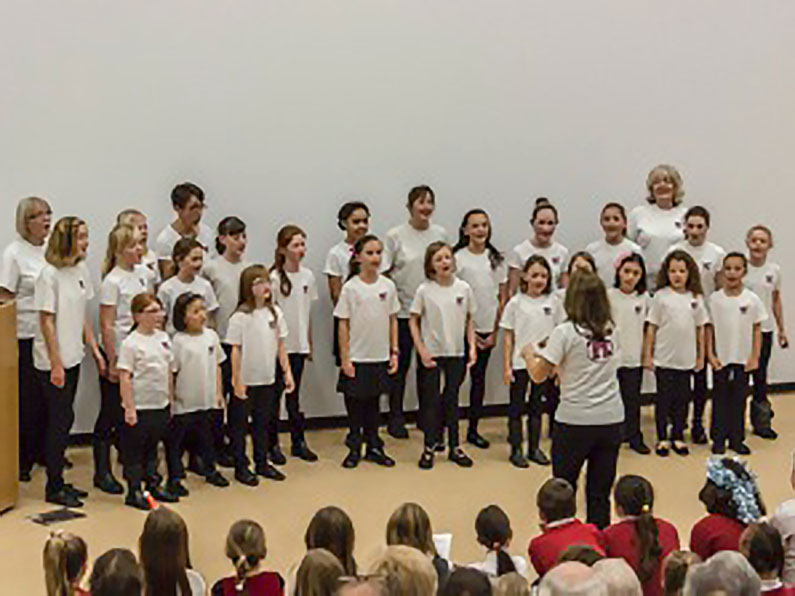 Junior FR Choir The Big Sing 2014
Junior FR – 2014
There were many exciting things accomplished during 2014, including recording a song for Fascinating Rhythm's CD 'Listen to the Music' and attending a singing workshop in September. More than 70 young singers from the area participated at this free workshop that was supported by grants from South Gloucester CC and Messrs Renishaw Ltd.
We were also delighted when Junior FR competed in their second Thornbury Eisteddfod in March coming 2nd, gaining 85 marks.
The annual Big Sing in support of Christian Aid saw the girls excel with many great comments.
Junior FR were also booked to sing at The Rotary Club Christmas Dinner.
We put together a whole set of songs including "Little Donkey", "silent Night", but finished with our favourite from The Sound Of Music "So Long farewell"