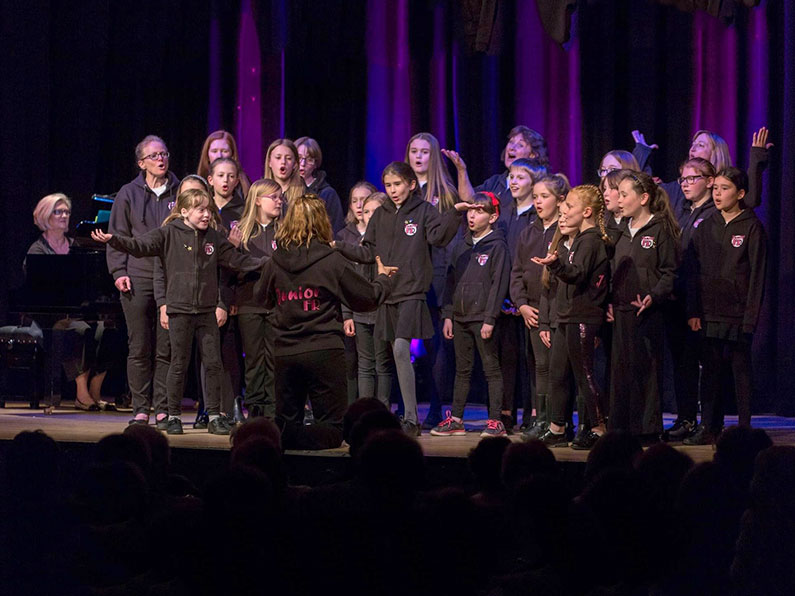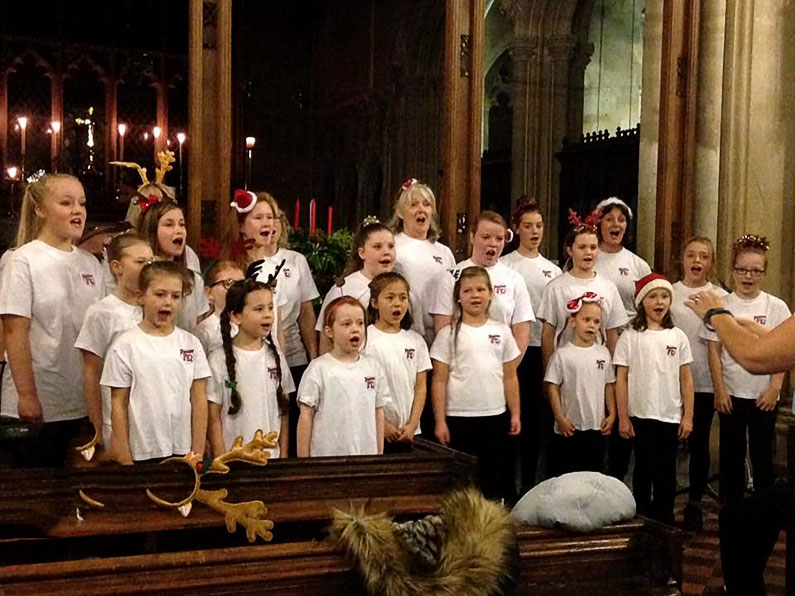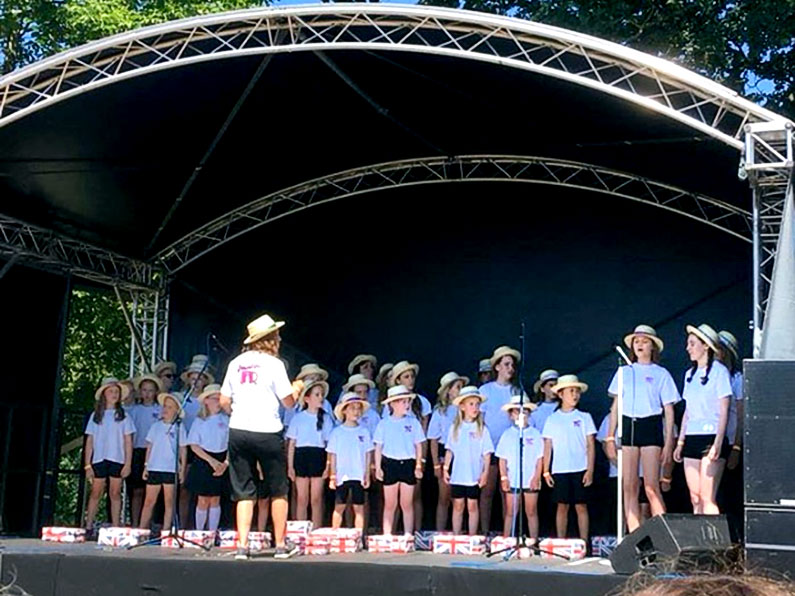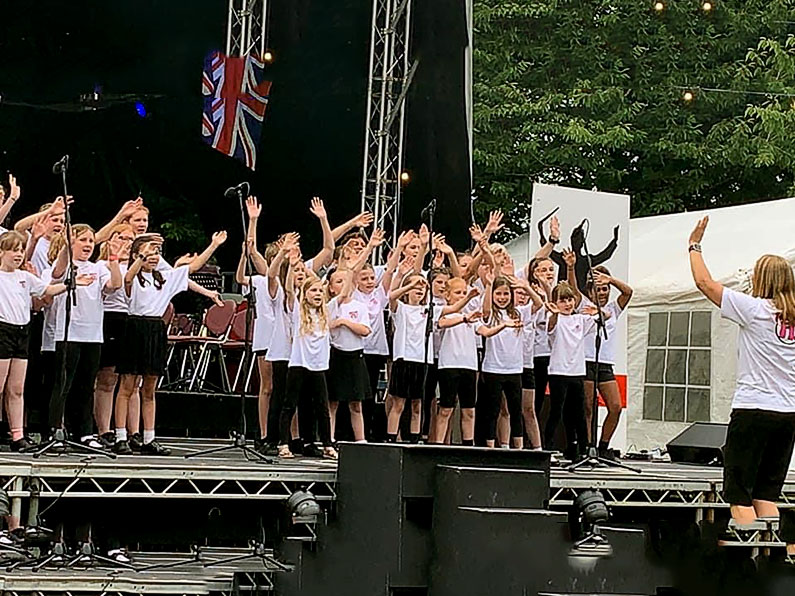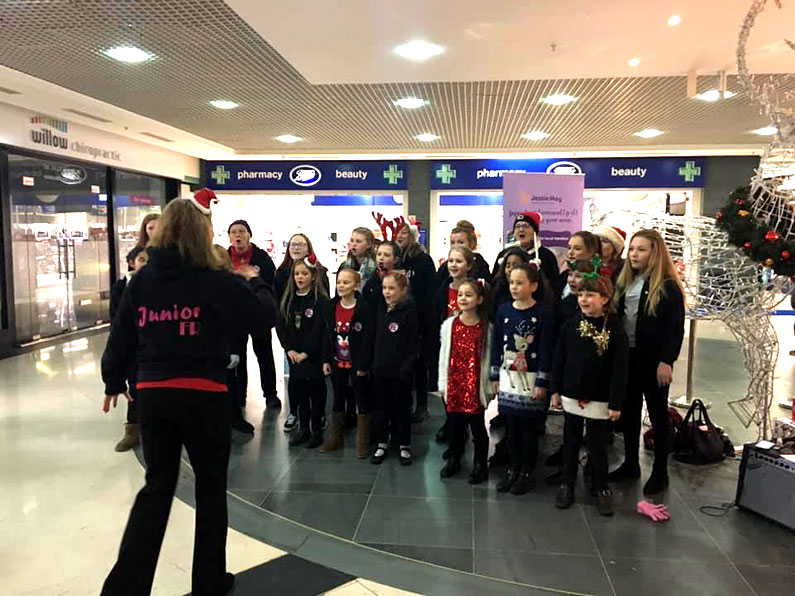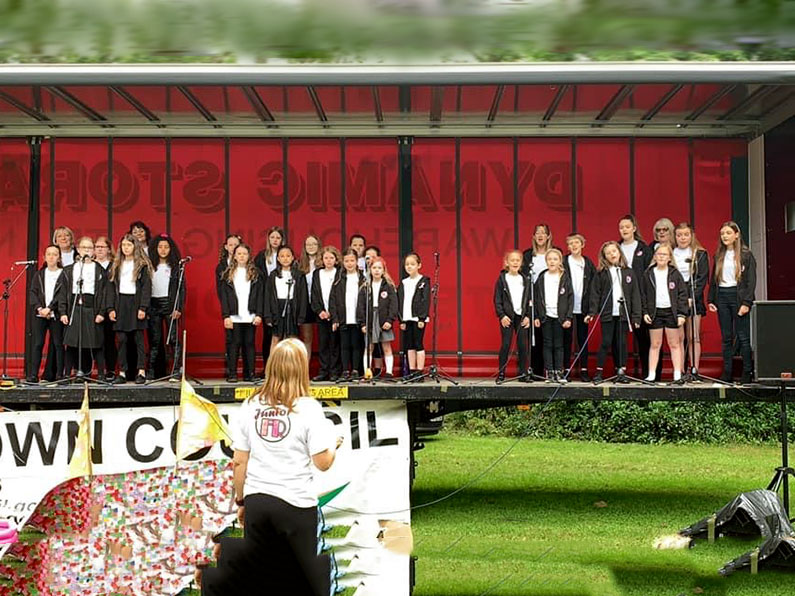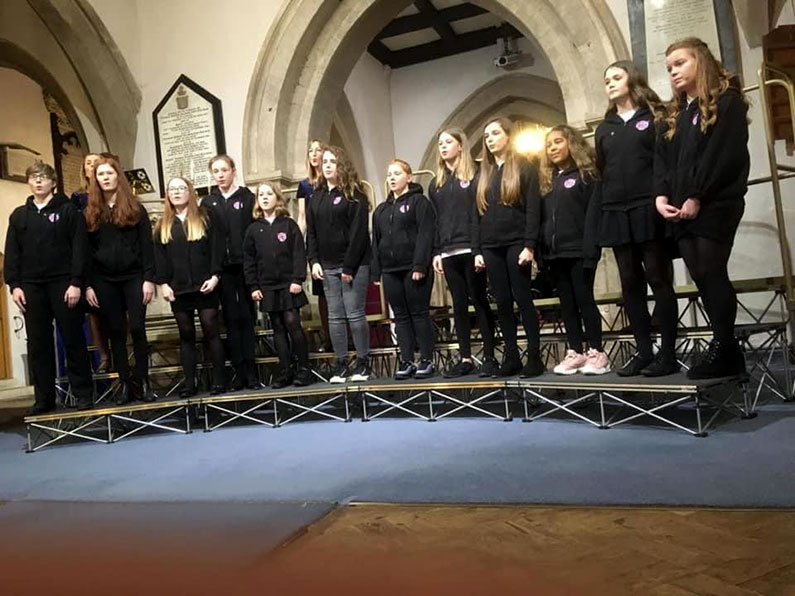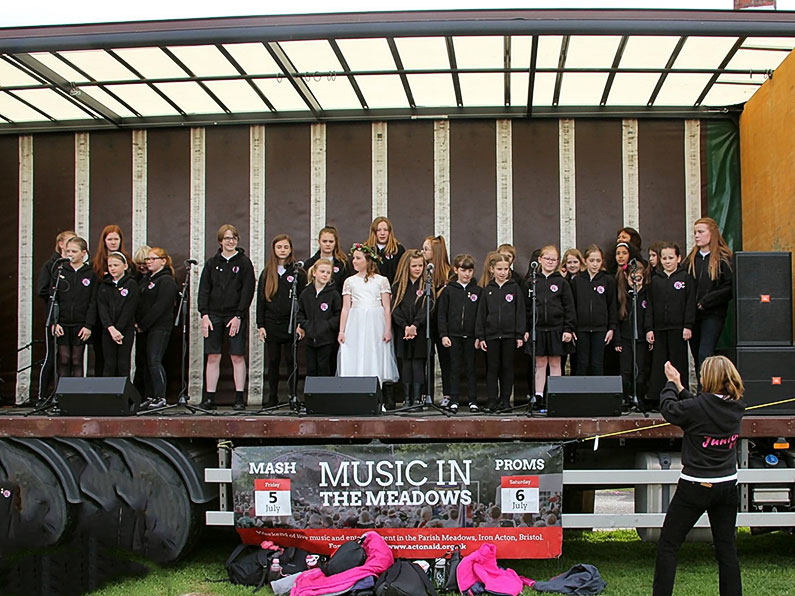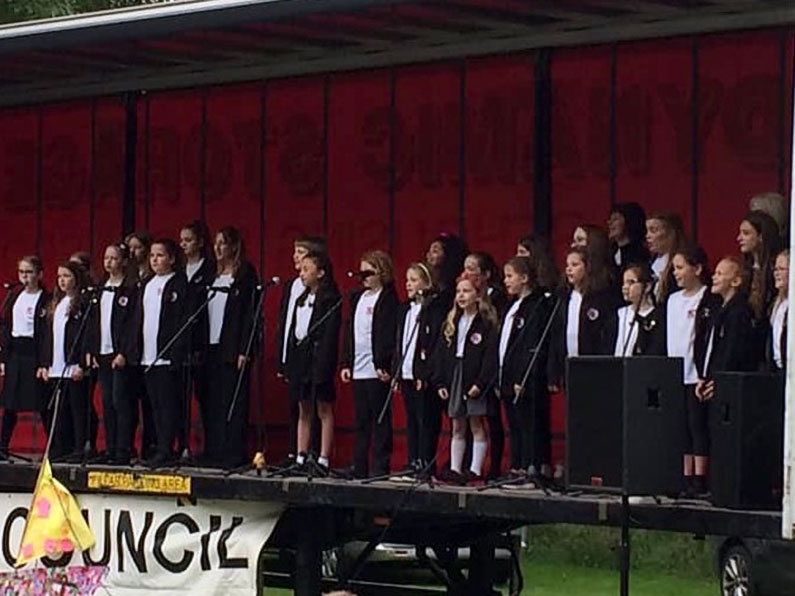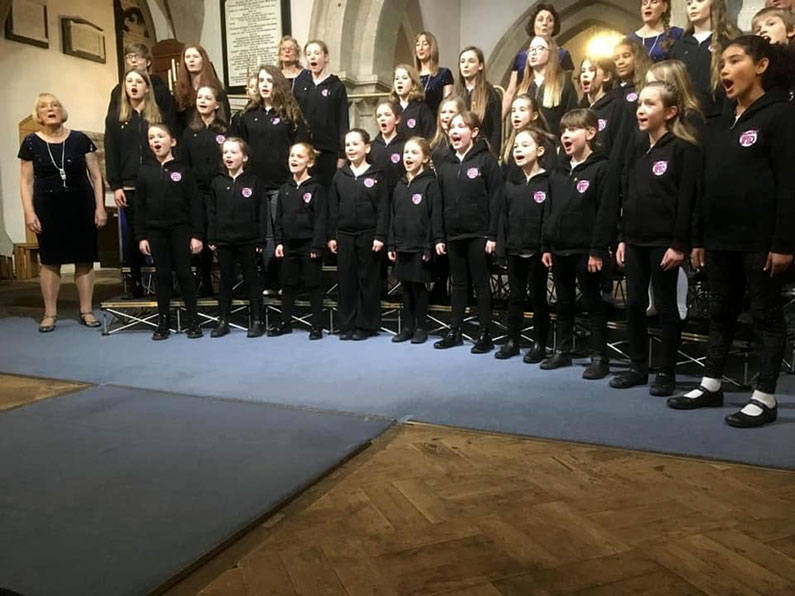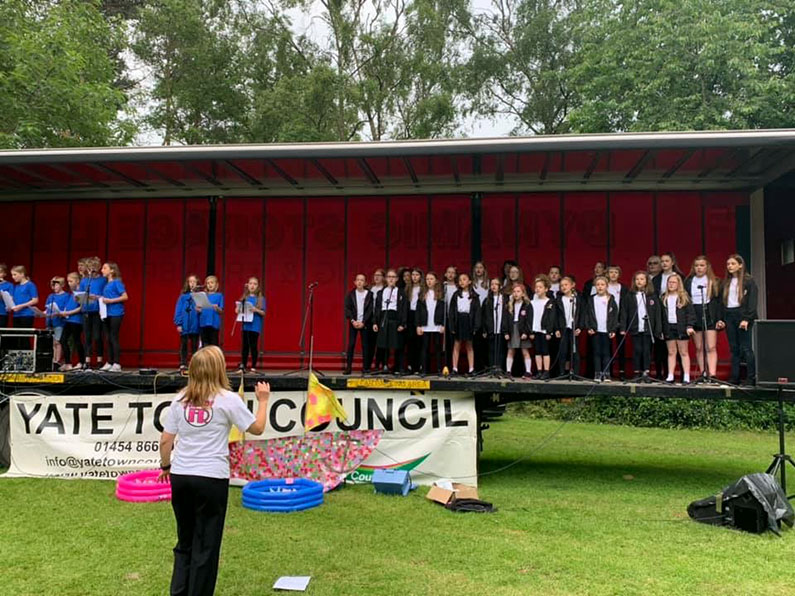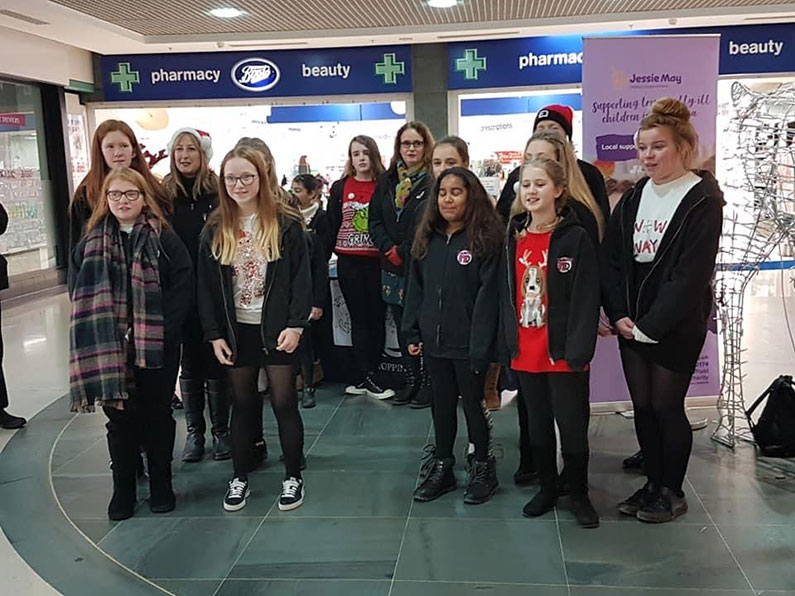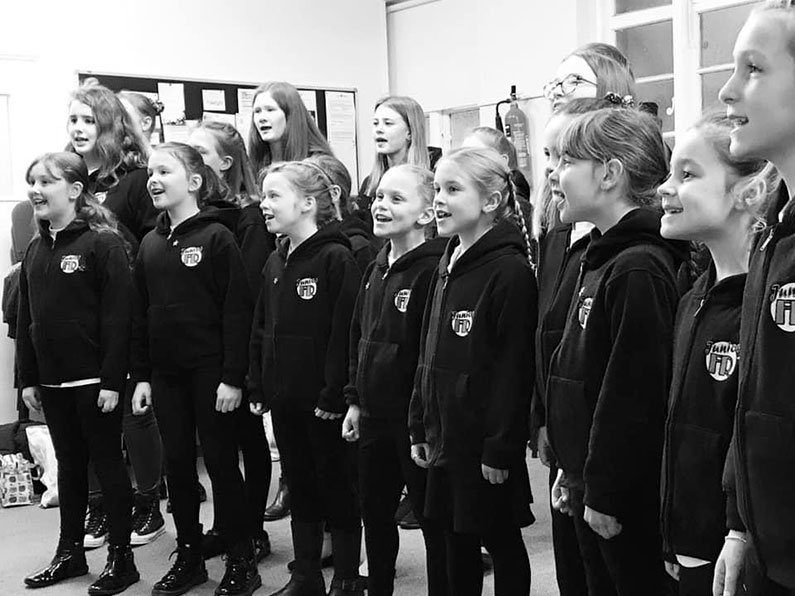 Junior FR Choir Big Sing 2016
Junior Fascinating Rhythm Thornbury Carnival 2017
Junir FR Choir the last gig of the year proms in the meadow
Junior FR at Clifton Down Shopping Centre Raining money for the Jessie May Trust 2019
Junior-FR-Iron-Acton-May-Day-2019
Junior FR Thornbury Inner Wheel Concert for Chrohns and Colitis UK 2019
Junir FR at Music in the Meadow Music Concert 2019
Junir FR at Yate Rocks Music Concert 2019
Junior FR Thornbury Inner Wheel Concert for Chrohns and Colitis UK 2019
Junir FR at Yate Rocks Music Concert 2019
Junior FR Seniors at Clifton Down Shopping Centre Raining money for the Jessie May Trust 2019
Junior FR Warm up before concert 2019
Junior FR – 2019
We have had a very busy year, we had three Christmas gigs booked: Turnberries Christmas Market, followed by the annual Big Sing raising funds for Christian Aid and then The Clifton Down Shopping centre raining money for the Jessie May Trust, incredibly we had to learn 15 songs to fill a 45-minute slot.
This year we also took part in a massive concert accompanying Fascinating Rhythm to raise money for Chrohn's and Colitis UK.
The Thornbury Eisteddfod saw our juniors win their section and the seniors came a well deserved second.
The Eisteddfod was celebrating 30 years of concerts and put on a special concert to mark the occasion and Junior FR were asked to open the show – what an honour.
Our next event was the May Day Concert and we had two slots one for the choir and one for the soloists and as ever were very well received with lots of lovely comments.
In the summer we then took part in the Choir Rocks festival in Yate once again everybody enjoyed our performance and we even received a letter from the Mayor.
The day before the Yate Choir Rocks festival we even sang at the Frampton Makers Fair with many of the choir singing all weekend.
Finally the last sing out of the year – The Proms. With the theme of "Popular Classics" – we spun that on its head and decided to sing "Classic Pop". Queen – Abba – The Monkees – ELO.  The girls gave their best performance of the year. We worked really hard on 'performance' and everyone stepped up to the plate and performed brilliantly.