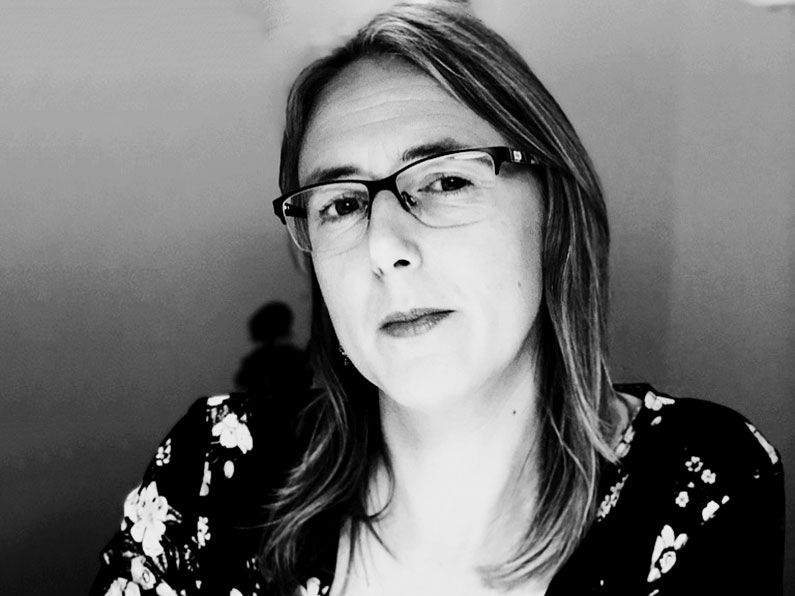 Fascinating Rhythm has been a huge part of my life over the past decade. I joined when I was pregnant and the chorus has supported me through my motherhood journey. Whatever is going on in my life, these ladies are always here for me on a Thursday night.
I was born and brought up in Cornwall with a view of the sea and the 'Fraggle Rock' lighthouse from my bedroom window. I moved up-country to go to university in Bath, where I studied biochemistry and did a PhD on proteins. I live in Winterbourne with my husband, two children and a grumpy old cat called FishFingers. I work for a public sector organisation that funds university research. In my spare time, I enjoy baking, knitting and crochet, walking and running. I'm a prolific reader and hope to become a published writer myself, someday.
Your Fascinating Rhythm Experience
I joined Fascinating Rhythm 10 years ago when I was pregnant with my eldest daughter. I'd been singing with another chorus in Bristol, so I was familiar with the barbershop style, but my personal circumstances meant that I needed to move on. I'd seen FR perform, decided to come along to a few rehearsals and try out for the chorus. I've been singing bass for 16 years now (after a short stint trying lead, which was just too high!) and just love holding up those harmonies. Singing in chorus creates a huge buzz and it feels incredible to be inside a wall of sound! I also enjoy singing in quartet with Becky, Hannah and Amy because it's much more intimate. Since joining FR, I've been on the committee twice. I also helped out as Assistant Section Leader for the basses for a while, and I can usually be found, allen key in hand, dismantling the risers at the end of a rehearsal.
What do you enjoy most about Fascinating Rhythm?
We're a hard-working yet fun-loving team. Our shared love of singing and harmony creates a special bond. Nothing compares to the sense of connection we feel when we're making music together.
Share why you think potential members should join Fascinating Rhythm
Not only do we love close-harmony singing but we love sharing it with other people. If you like a challenge, lots of fun and a hobby you can practice absolutely anywhere, anytime then we'd love to meet you!