Fabulous, fabulous coaching with Sally McLean over the weekend of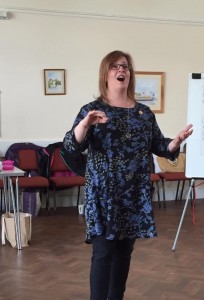 16/17th April, working on the six songs we're taking to the Cheltenham Music Festival in May (actually it's nine songs – two of them are medleys).  We worked our socks off and had such an inspiring couple of days; still buzzing at the end of Sunday afternoon, but most of us catatonic on Monday!
Hugely looking forward to Sally's next visit in June.